Discover more from The Beautiful Mess
The beautiful mess of cross-functional product development
Over 37,000 subscribers
I was chatting with a friend today about annual planning.
She described what happens at her company:
So the leadership team goes off and comes up with this high level, kind of vague strategy. And they relay that to the next level down in the hierarchy with the directive to 'come up with your strategies and your asks!'. Each of those departments comes up with their strategies and budgets in a silo (in some cases further cascading the request).

And then there's this dance between VPs -- 1:1 show and tells, and negotiation. That goes on for a while. The weeks pass until a deadline hits, at which point people converge out of necessity. It is masochism, yet couldn't happen any other way. Once things are locked, then things shift to deploying the plan.
I was pondering her description because it sounded so familiar. I've observed this many times. I've heard people recount the trials and tribulations from many different companies. It is a painful 2+ month dance. But is the best (or only) way?
Let's take a look at the situation. Here's the dance as described: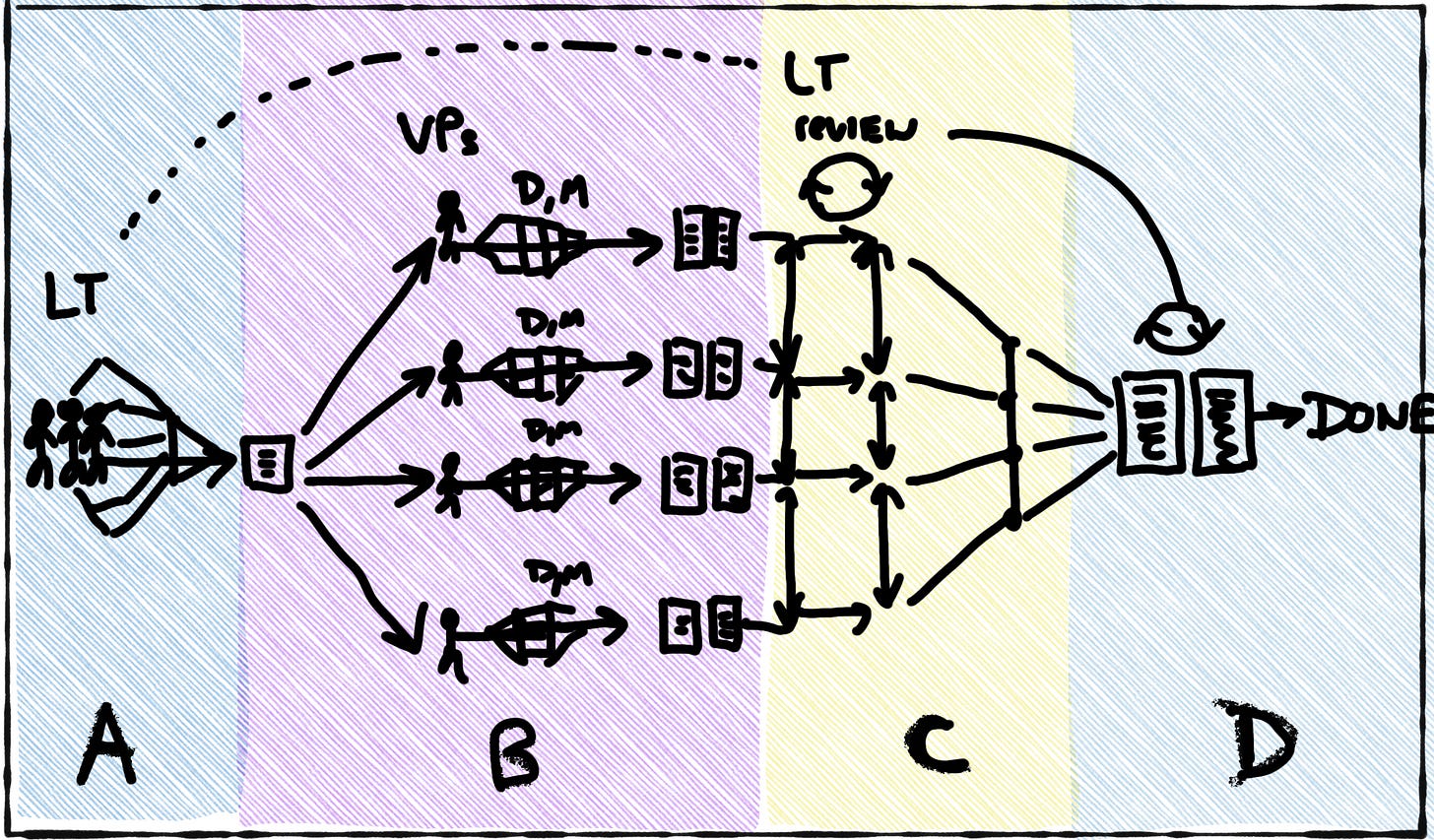 In Step A, the leadership team diverges and converges. With Step B, the VPs go out into their silos. With Step C, there's the period of integration. And Step D, the final convergence. Along the way, the leadership team is reviewing, getting impatient, and review more.
It has a country line-dance feel.
The biggest opportunity (to me, at least) is the handoff between A and B. Why?
Early on, people are open-minded, and not worn down by the process. There are tons of questions to explore. This is the time for messy collaboration, sense-making, and assumption testing. The leadership team directives rarely tell enough of the story (often by design).

But what happens instead? "To your corners! Off to the races!" The overarching incentive is to go off and plot. To top it off, no one wants to look ill-prepared, or risk their precious budget. And the poor leadership team has finally agreed on something, so they just want to start the process.
I'm always rattling on about "start together" for product teams, but the principle applies here as well. High level, it might look like this: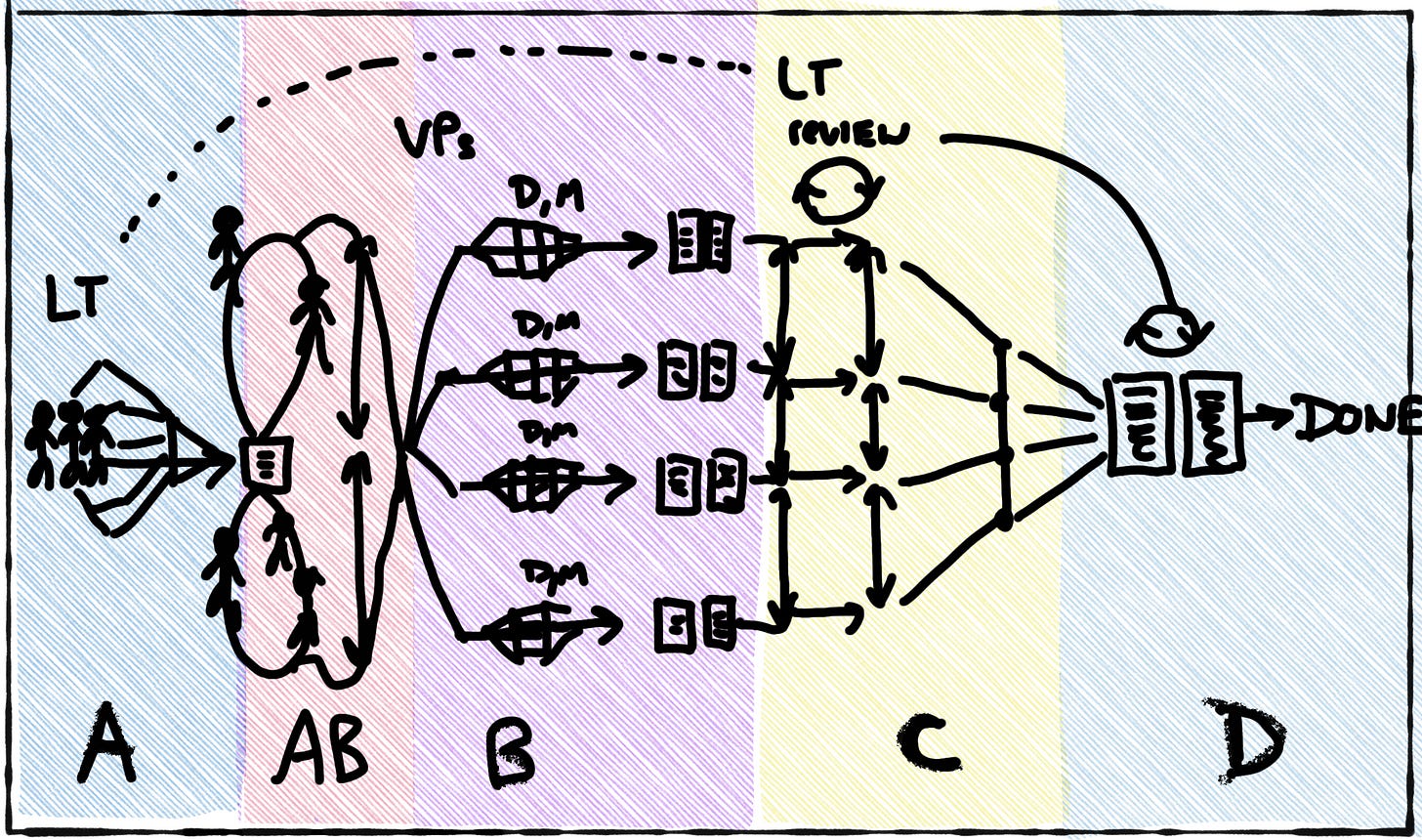 You get the basic idea. Engage people early in a period of divergence and sense-making. Take those too-vague, and not yet completely understood goals from on high, and process them together.
If you do this together, you can address the biggest problems in the first process….the messy middle problem and premature convergence.

The messy middle is that layer of understanding between the bullets on the leadership team's go-forth slide, and the detailed strategies of specific departments/teams. The messy middle is the bane of most forms of strategy deployment. Premature convergence is marching off to scheme before you've given yourself to really understand and shape something. By starting together, you address both issues.

Of course you could ditch annual planning all-together and do something more continuous, but whenever I say that's possible no one believes me (except for the people doing it) so I'll try to get them to do a guest post.
What has worked for you?